Which Platform Should I Use to Start My Community?
Which tool or platform should I use to build my community? Deciding the right community platform is an important task that requires you to first define your strategy.
"Which platform should I use to start my community?".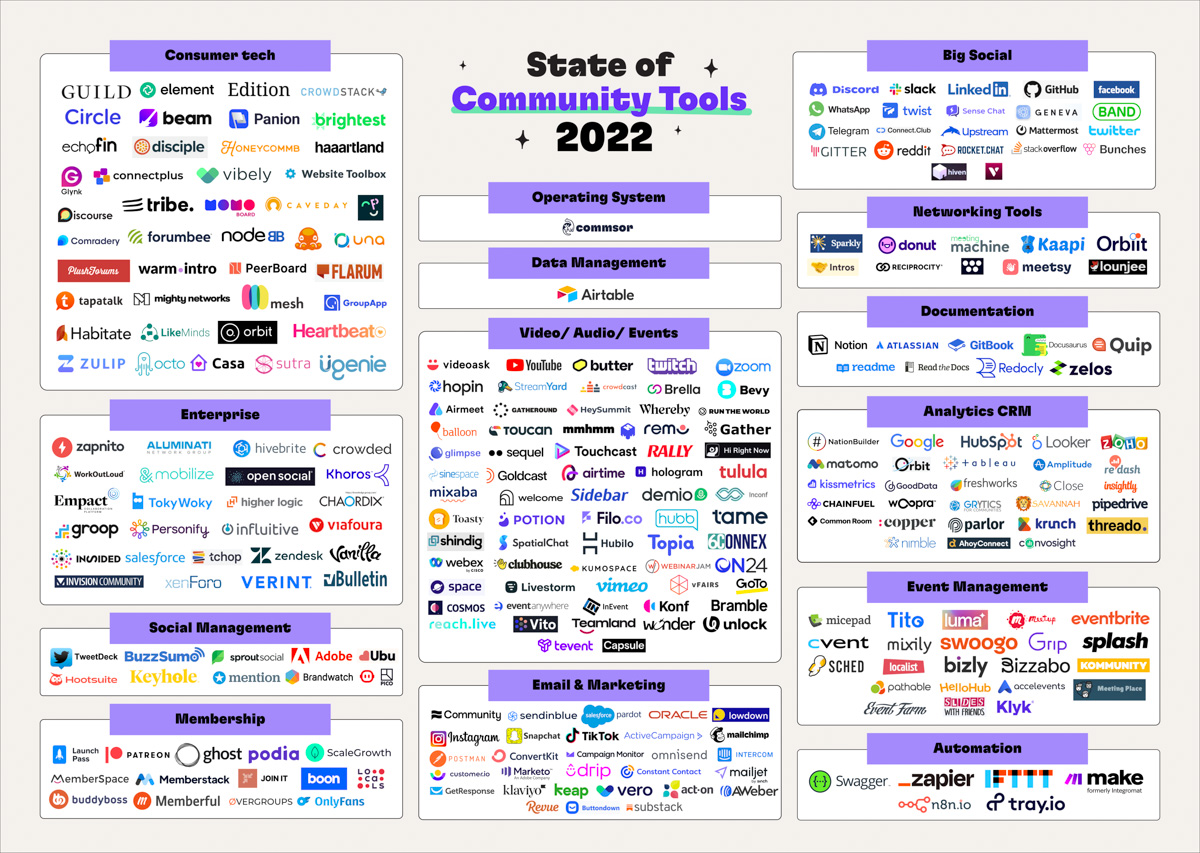 The question is a particularly tough one to answer because our honest opinion is that the platform you use is one of the most important decisions you'll make early on while planning for your online community but it also doesn't really matter.
While this feels like a contradiction the truth is that there is no single correct answer. Like most essential questions in life, the answer is complicated and depends on your specific situation.
A few things you'll have to consider:
What's the point of your community? Is it for technical product support or space for hobbyists to gather and connect with each other? We create communities for an incredibly diverse array of reasons, the purpose of your community & strategy for providing value to your members is one of the first things to identify before thinking about platforms.
What are the preferences of your target community members with respect to aesthetics, look, feel, and experience?
Which devices do you anticipate they'll be engaging from?
What types of mediums will you all communicate over (audio, video, chat, etc)?
Will you need to gate certain types of content behind paywall/membership tiers?
What degree of moderation do you anticipate needing (a lot)
Do your members prefer consistent real-time communication or longer-form exchanges that they can refer back to later?
Much more consideration
Anyways, what's more important than the specific decision is understanding the constraints that you opt into when you choose a particular platform over another and what strategies you can implement to help fill some of the gaps that exist with any platform choice.
Over the next few posts, we will do an assessment of some of the more popular community platforms and give our take on which kinds of communities they work best for, which constraints exist for each platform, and how you as a community leader can work around those constraints to continue to provide the most value possible for the members in your community.
Stay tuned- we'll keep this post updated with our assessment of the different platforms.
Slack
Discourse